Blackmagic SmartView Duo 4K 2
SKU : HDL-SMTWSCOPEDUO4K2
Availability:
Out of stock
SmartScope Duo 4K looks like a SmartView Duo but adds independent waveform monitoring so you can select between waveform, vectorscope, RGB parade, YUV parade, histogram and audio phase level displays. Each monitor is independent so can display any combination of scope or picture view!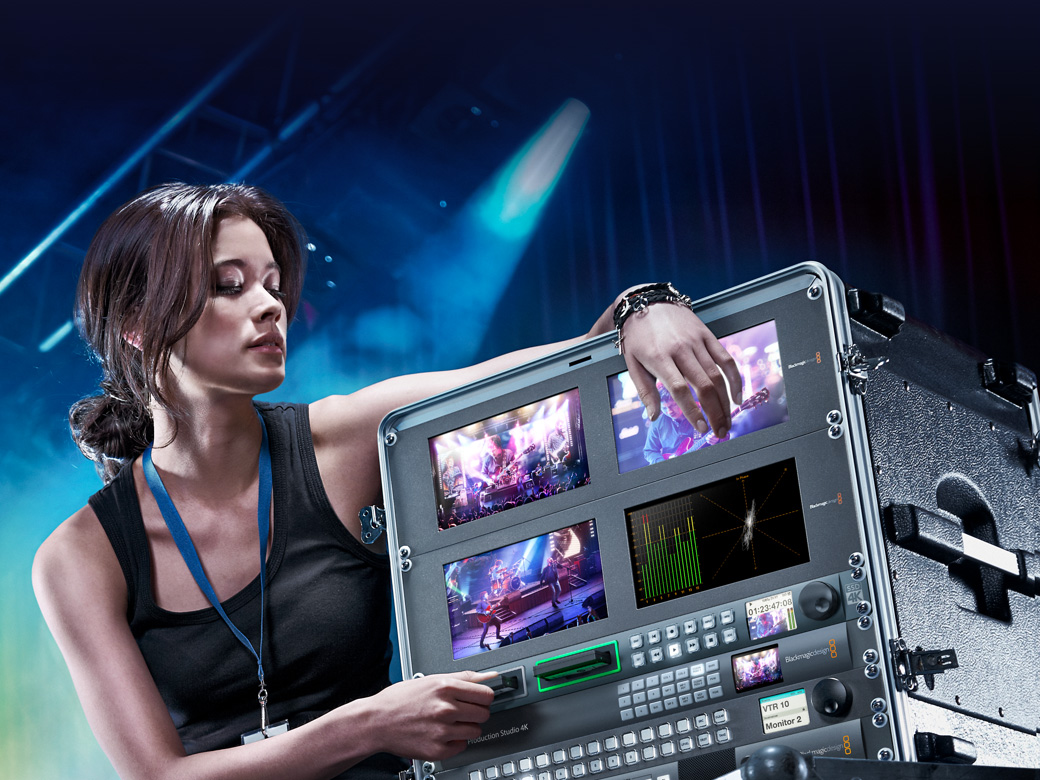 Perfect
SDI Monitoring
SmartView monitors are the perfect choice to add SDI monitoring anywhere you need it. You can use them for broadcast, post production, on set monitoring, flyaway kits, broadcast trucks and more! When you're working with live production switchers you can build a video wall of camera monitors in your control room and see all your sources. You can mix and match different SmartView models in a rack for a customized monitoring solution where you can view your images and choice of scope displays side by side!

Monitoring anywhere you need it
There are 2 exciting SmartView models to choose from! SmartView Duo features two independent 8" displays in a 3 RU design that's less than one inch deep. SmartScope Duo 4K adds independent waveform monitoring and you can select between waveform, vectorscope, RGB parade, YUV parade, histogram and audio phase with audio level displays. Each SmartScope Duo 4K display is independent so you can monitor any combination of scope or picture view!

Perfect Monitoring
SmartView monitors are ideal for high end broadcast monitoring because they feature high quality filtering and scaling, so you retain fine detail in the image. The fully digital design with high quality SDI inputs ensures precise color that's easy to manage across multiple displays. SmartView includes ethernet so you can connect them to your network and centrally control all your monitors from a single computer using the SmartView software utility. SmartView also includes integrated tally that is fully compatible with many switchers or automation systems.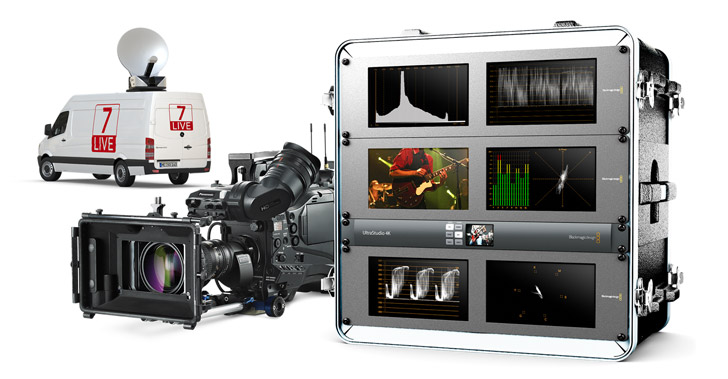 Accurate
Waveform Monitoring!
When you need to analyze image quality more accurately than simply looking at the picture then use SmartScope Duo 4K's built in waveform monitoring! You can view two independent sources simultaneously and conveniently switch between monitoring or scope views whenever you need! Choose from waveform, vectorscope, RGB parade, YUV parade, histogram and audio phase and level displays, and get broadcast accurate waveform monitoring that shows everything you need to know technically about your video and audio signals. SmartScope Duo 4K removes the need for separate expensive scopes!



Ultra
Thin Design
SmartView monitors feature an elegant front panel that is designed to allow multiple SmartView Duo and SmartScope Duo 4K models to be mounted next to each other to create a beautiful wall of monitors that share the same appearance and width! Lightweight and ultra thin, SmartView is perfect for broadcast trucks and fly away kits! When you need to mount SmartView in the extreme top or bottom of an equipment rack, the units can be rotated upside down and the images will automatically flip to provide the optimum viewing angle!

SmartView supports SD, HD and 3G-SDI formats
SmartView has been designed for broadcast as well as post production and includes support for multiple SDI video standards, including SD, HD and 3G-SDI formats. They support new advanced video standards used in post production including 1080 progressive HD rates and even 2K over 3G-SDI. All video formats can be connected and changed at any time, because SmartView will automatically switch in less than a second to the new format!
Easy Adjustments
SmartView connects via ethernet and all monitors can be adjusted remotely from one location, making it easy to match monitors. The SmartView software utility for Mac OS and Windows lets you make changes even with a laptop and copy settings from one monitor to another. The software includes an identify function so you can find the monitor you're adjusting even when you're working with lots of monitors! Because the adjustments are electronic, monitor color is stable over time. You can easily add new software updates for new video formats and waveform displays via USB.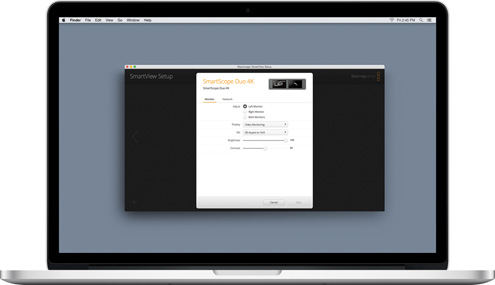 Connections
SDI Video Input
Automatically switches between SD, HD and 6G-SDI. Reclocked loop through output.
SDI Video Output
1 x 10 bit loop through SD, HD and
6G-SDI switchable.
SDI Audio Input
16 channels embedded in SD, HD and UHD.
SDI Audio Output
16 channels embedded in SD, HD and UHD.
Multi Rate Support
Standard definition SDI, high definition SDI and 6G-SDI.
Tally
9-pin D connector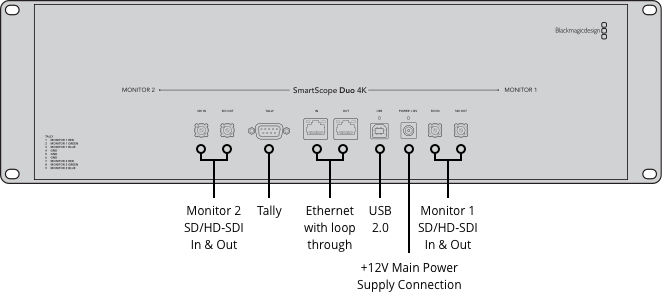 Standards
SD Format Support
525i29.97 NTSC, 625i25 PAL
HD Format Support
720p50, 59.94, 60
1080p23.98, 24, 25, 29.97, 30, 50, 59.94, 60
1080PsF23.98, 24, 25, 29.97, 30
1080i50, 59.94, 60
2K Format Support
2K DCI 23.98p, 2K DCI 24p, 2K DCI 25p
2K DCI 23.98PsF, 2K DCI 24PsF, 2K DCI 25PsF
Ultra HD Format Support
2160p23.98, 24, 25, 29.97, 30
SDI Compliance
SMPTE 259M, SMPTE 292M, SMPTE 296M, SMPTE 372M, SMPTE 424M Level B and SMPTE 425M.
Audio Sampling
Television sample rate of 48KHz
Video Sampling
4:2:2 and 4:4:4
Color Precision
8-bit
Color Space
YUV and RGB
Computer Interface
USB 2.0 for software updates and Ethernet for configuration
Colorspace Conversion
Hardware based real time.
Scopes
Luminance Waveform, Vectorscope, RGB Parade, YUV Parade, Histogram, Audio phase and level.
Power Requirements
Power Supply
12V universal power supply included with international socket adapters for all countries.
Power Consumption
< 20 Watts
Operational Voltage Range
12V - 15V
Physical Specifications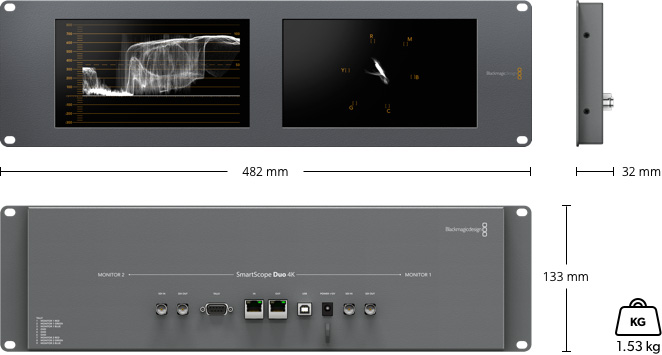 Environmental Specifications
Operating Temperature
0° to 40° C (32° to 104° F)
Storage Temperature
-20° to 45° C (-4° to 113° F)
Relative Humidity
0% to 90% non-condensing
What's Included
SmartScope Duo 4K
Power Supply
SD card with software and manual
Warranty
12 Months Limited Manufacturer's Warranty.